My favorite coffee is the Latte Macchiato: served in a glass with a layer of coffee floating between milk and foam. I've made plenty of these tasty coffee treats at home in Munich.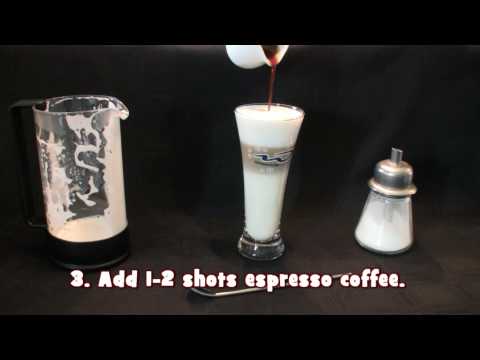 I took a series of photos while making the video. Now that I think of it, I'll have to post those eventually. It was tough to edit out the flashes on video… took me a while to remove 2-3 video frames at a time for 40 or so strobe flashes.
For my tips on making a great Latte, see my blog post on Dave's Photo & Travelblogue!
Related posts:
2 Responses to "Delicious Latte Macchiato"